Home
>
All news
Stock Recommendation – Piscines Desjoyaux: A Growth Stock Company That Has Successfully Moved Upmarket
10/01/2022
The French leader in in-ground swimming pools is benefiting from the record results it recently released. Its latest investments have paid off, and it no doubt does not end here.
For the Piscines Desjoyaux group, of which the family of the same name controls around 70% of the share capital, the year 2021 will go down as the year multiple records were broken, especially on the stock market. The company's shares, introduced in 1992 onto what was then known in France as the 'second market' for small and medium-sized French companies, reached an all-time high of €31.90 on 3 August last year and have stayed close to this level since.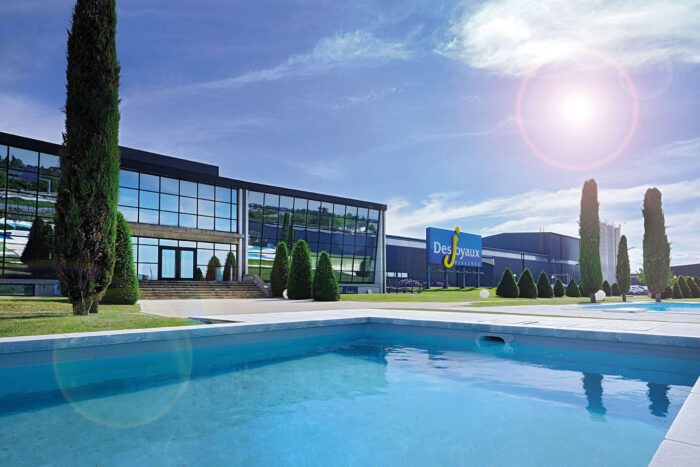 Record Annual Results
The accounts published on 17 December for the 2020-2021 financial year, which finished in August, are the main explanation for this. They show that sales growth was over 40% for almost the whole year, and for 2020-2021 overall, revenue was close to 161 million euros (up 39.8%), an unprecedented level.
During this period, the group delivered 13,121 '8x4m equivalent' pools, which is 3,733 more than in 2019-2020, also a 39.8% increase. While French sales drove forward, increasing by 33.1% to 94.3 million euros, export sales overtook them, jumping up 50.3% to 66.7 million euros.
This strong momentum had a marked effect on the operating income, which shot up 67.1% to 35.1 million euros, bringing the operating margin up from 18.2 to 21.8%. The same thing happened with the net profit, which went up 82% to 25.5 million euros (€2.84 per share).
Optimism Still Warranted, Dividends Doubled
With these record figures, Piscines Desjoyaux has no reason not to be optimistic about the future. "Since the start of the financial year, the group has seen a significant rise in sales both in France and abroad," said management. They want to see this trend continue and also intend to "improve profitability."
In order to "increase production capacity and (…) modernise industrial tools and processes," the group is set to launch a 25-million-euro investment programme to run from 2022 to 2025.
In addition, the annual financial report published just before Christmas reveals the dividend amount for the 2020-2021 year, to be presented to shareholders at the general meeting on 22 February: €1.02 per share, which is double the amount paid out in previous financial years, but the payout ratio is still reasonable at around 35%. These dividends will then be paid out from 1 April onwards.
An Increasingly Healthy Balance Sheet
The net cash flow, a key factor for any company, came close to 31 million euros in 2020-2021, compared to about 20 million in the two previous financial years and less than 12 million in 2017-2018. Consequently, Piscines Desjoyaux's net cash position (meaning that the cash held by the group exceeds the total of its gross debt by this amount) has practically doubled, at 36.8 million euros.
This accounts for nearly 14% of the market capitalisation or €4.10 per share, as well as a gearing (proportion of debt relative to a shareholders' equity of 97.6 million euros) which is, logically, more and more negative (-37.6%).
Our Recommendation on PISCINES DESJOYAUX: BUY
The swimming pool market is seeing almost constant growth. As the biggest market in Europe, France has 2.95 million units, divided roughly equally between above-ground models (seeing high growth but with low margins) and in-ground pools, with much higher margins and for which Desjoyaux is number one. The group has changed a great deal: the record for the number of pools sold dates back to 2003-2004 (14,918 units), when its turnover was only 83.5 million euros. By focusing on its advantages compared to competitors (recycled polypropylene formwork enabling pools to be built in all possible shapes, pipeless filtration) as well as on modernisation and automation at its industrial site in La Fouillouse (60 million euros of investment and R&D in six years), the group has succeeded in moving upmarket, not an easy feat. What's more, while things could slow down in the French swimming pool market, the group seems to be capable of successfully rolling out its model in neighbouring European countries where pools are not currently as widespread. It easily has the means to increase its production capacity, with its balance sheet getting stronger and stronger. Finally, the 2020-2021 P/E ratio of the stock is barely above 10x, while the return is close to 3.5%. We have therefore taken a clear position on this stock.
Share price on the date of the recommendation: €29.50
Price target: €36 or a growth potential of 22%
Investor profile: those who like small caps and growth stocks