Home
>
All news
A Huge Leap in Piscines Desjoyaux's Biannual Results
07/07/2021
The family business has published strong end-of-February results, demonstrating consumer appetites for private swimming pools.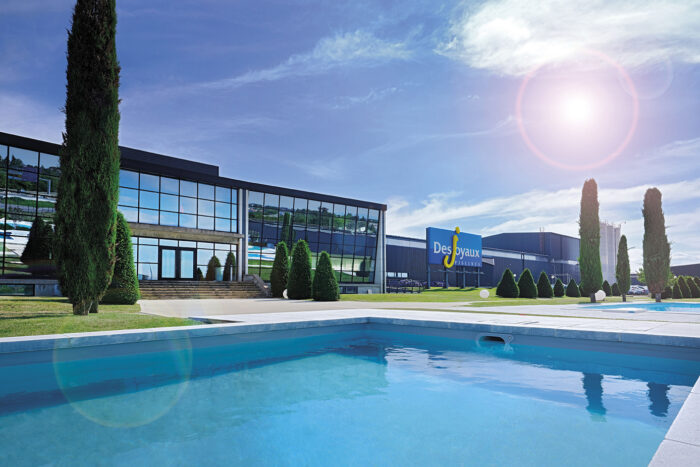 To say that Piscines Desjoyaux is benefiting from new consumer trends, holidays having to be spent at home, whether at main or second homes, and rising temperatures is an understatement. The title of its last press release on its first-half results says it all: 'An All-Time Record'. Over six months, as of the end of February, the turnover of the family business, which builds and sells in-ground swimming pools and accessories, had reached 63.7 million euros, up by 44.4%, and its profitability had continued to increase, with an operating margin of almost 20%, compared to 10.4% twelve months earlier.
A Tripling of Profit
The net income attributable to shareholders tripled to 9 million euros. What's more, the group has a cash buffer of nearly 19 million euros to fall back on. At -22.9%, "the net gearing ratio remains well under control and the financial structure is completely solid", Piscines Desjoyaux emphasised. As for the future, management have not committed to quantitative targets, but have pointed out that market trends, both in France and internationally, are very clearly positive. Combined with Desjoyaux's "leading and attractive offering, [they] mean that we can look to the future with optimism and enthusiasm", according to the company's management, who are going to continue their investments in operational, commercial and research areas.
This momentum has not gone unnoticed on the stock market; shares have reached an all-time high of 30 euros. The share price has doubled in one year!