Home
>
All news
"Piscines Desjoyaux: major trends are driving our market" : Jean-Louis Desjoyaux, CEO
13/01/2021
Founded in 1966, Piscines Desjoyaux is the world's leading in-ground swimming pool construction network with 169 exclusive dealerships in France and a presence in 80 countries. It invented two major concepts, pipeless filtration and permanent active casing.
With 60 million euros invested in the production site and in the research and development of production tools over the last 6 years, the family business continues its commitment from generation to generation.
Interview.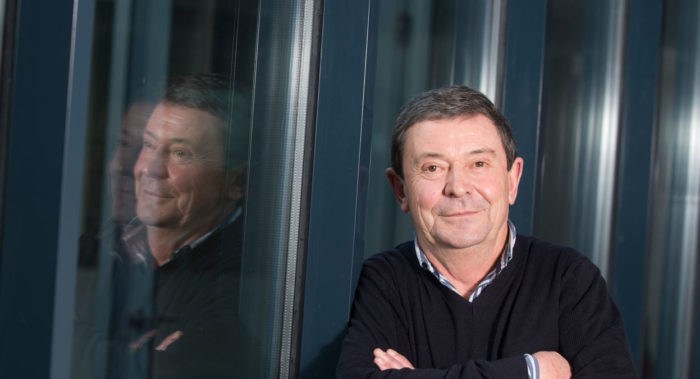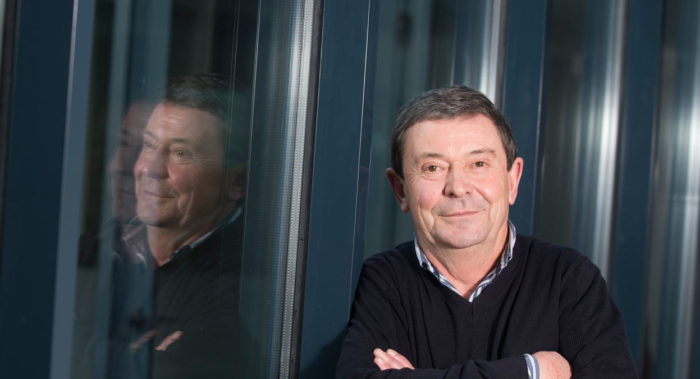 Jean-Louis Desjoyaux, your company, which has just published record annual results, is holding up in the health crisis. However, in France, the power of your brand, your pioneering and number one status has not stopped you from losing market share over the last few years…
"Yes, we did lose market share a few years ago, but we have started to regain ground on our main competitors, namely artisan masons on the one hand, who are our historical competitors and who are less aggressive today because they are not short of work, and vendors of polyester pool shells, who have always been aggressive in terms of price without ever demonstrating the solidity of their business model. Our swimming pools have a lot of qualities, but they have the disadvantage of requiring a high level of technical skill from those installing them. That is why we decided to open our training centre. With 8% growth in France over the financial year ending at the end of August, we believe we are in line with the market for in-ground pools. The health crisis has slowed us down a little at the operational level, but it has not affected the major trends in our market in any way. On the contrary, lockdown and remote working are reviving the desire for individual swimming pools, a "cocooning" product that extends the house.
To respond to this growth, we have carried out several actions.
We have expanded our range, from the above-ground pool, which will be ready in September 2021, to the top-of-the-range pool, via the kit pool and the mid-range pool, known as "pool and play". Our current growth is being driven by the mid and top of the range and we hope to see our more accessible products strengthen our business. The swimming pools we sell are fully equipped without this affecting our margins.
We have also professionalised and expanded our network of exclusive dealerships. Last year we opened 12 points of sale and 12 will be opened in the current financial year. Finally, we need to train our installation teams, as we lack skilled labour to install our swimming pools. Four people have been dedicated to our training school, which should enable us to train around fifteen bricklayers each year who will be hired by the dealerships".
Internationally, sales increased considerably over the past two years. Are you finally managing to duplicate the success you had in France some twenty years ago at international level?
"Definitely. Germany is a striking example of this. We are the undisputed No. 1 in Germany, with 2000 pools planned this year and a brand that is beginning to be known, considering that we are the only manufacturers on the market and are up against artisans and vendors of polyester pool shells, like in France. We left Munich a good ten years ago, and after having invested and suffered losses for many years, the fruits we are reaping are very satisfactory, with approximately €3 million in net profit in 2020. We can count on a fantastic branch manager, a recognised product and brand that meets the expectations of Germans, who appreciate reliable and well-equipped swimming pools, which allows us to achieve a higher average consumer basket than in Spain, for example. The German market is in its infancy and resembles the French market of the 90s. Furthermore, we are continuing to sow seeds in 80 other countries, with even a return that could be very successful in the United States where our exclusive dealership model is taking off well. But all this is a long-term job: we are entrepreneurs from generation to generation!"
From an industrial point of view, with 9,338 pools sold in 2019-2020, you are far from saturating your highly automated production tool. How many years of growth do you envisage without significant additional investment?
"In my opinion, the swimming pool market will be very buoyant over the next 5 years. It is not a cyclical market, it is driven by basic trends: leisure, cocooning, global warming… Which does not completely protect it from economic crises and weather hazards. As far as the current financial year is concerned, autumn and winter are looking very good, but we prefer to remain cautious about the year-end given the health uncertainties over the second half of the year.
As regards our production capacity, it exceeds 18,000 pools, but we don't stop investing in the creation of new products, the adaptation of production tools, the renovation of machines, etc. We invested €8 million over the past financial year, notably in the internalisation of injection moulding."
How is the succession at the head of the company being prepared?
"My successor has been co-opted by the company, its employees and the distribution network: he is my son Nicolas Desjoyaux, 40 years old. He has been with the company since leaving business school in 2004. At the time, I sent him to the United States to close down our business there because we hadn't done it right. He then rose through the ranks and took over as head of marketing. But I hope to stay at the helm for a few more years…"
The company is no longer in debt and even has a net cash position of around twenty million euros. Do you intend to maintain a stable dividend as has been the case for the last ten years? "We are currently considering the dividend in view of the health crisis. Even if our cash position becomes overabundant, we should remain reasonable in our distribution policy, preferring to build up room for manoeuvre in anticipation of possible difficult years. The decision on an exceptional dividend should therefore not be made for a few years."
Your communication to the markets is minimalist. Are you happy to be on the stock market?
"Yes, we are very happy to be on the stock market, it promotes our international reputation and it is a good barometer. We were poorly valued and investors now recognise the value of the work we do. We are very transparent and we are available to investors who are interested in us. The free float of the group is limited and we don't see the point of doing more at the moment!"
Zone bourse
Journalist: Raphaël Girault
Source: company press release of 18/12/2020