Home
>
All news
Desjoyaux Pools sails through the crisis
23/12/2020
The lockdown and increase in working from home have stimulated demand for individual swimming pools. This is helping Piscines Desjoyaux who have just reported record 2019-2020 earnings.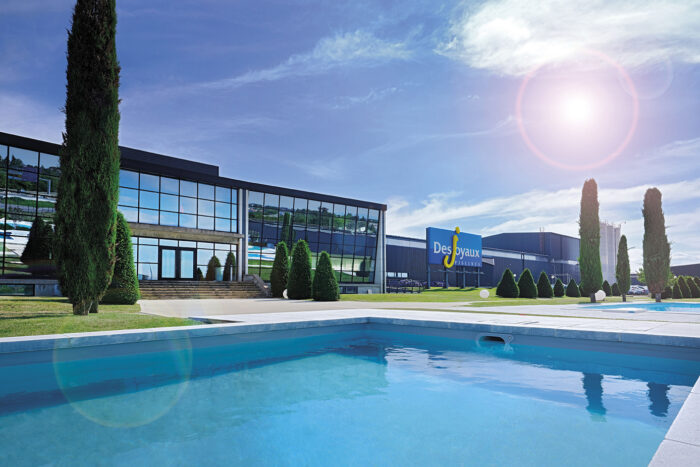 Individual swimming pools are right up there among the sectors that are turning out to be winners in the Covid-19 health crisis. Piscines Desjoyaux's annual 2019-2020 earnings (financial year ending 31 August), published Friday 18 December after the market close, are a perfect illustration of this. The global leader in inground swimming pools with 240 employees, saw turnover increase by 12.2% to a record 115.18 million euros. Better still, operating income shot up 46.8%, to close to 21 million euros, and the group's share of net profit increased by 43.2% up to 14 million euros. "This remarkable growth is the result of several factors, an increase in sales of close to 12%, tight control over consumables purchased, growth in the operating margin of close to two points, control over external expenses and other expenses in general and control over payroll costs", the Group said.
These figures show people's appetite for an individual pool, synonymous with leisure and relaxation at home, when they are locked down, working from home and deprived of the crystal-clear turquoise waters of the Caribbean. Piscines Desjoyaux sold 9,388 pools during the year, up 7.6% on the previous year, of which 5,983 in France (up 4.4%) and 3,405 abroad (up 13.7%).
Since Piscines Desjoyaux is sailing through the crisis, the company has continued to invest with 8 million euros being put into improving its industrial and sales systems. Net debt increased significantly from 10.6 to 19.5 million euros, but, when stated as a percentage of equity, it remained contained at 25.4%, compared to 15.9% a year earlier.
In terms of guidance, the group is not advancing any figures but has said the French market is holding up very well. Climate conditions plead in favour of buying a pool. "Desjoyaux's market leadership and the appeal of its product range give us reason to be optimistic for the current year", management said, adding a note of prudence given the latest health crisis news. Foreign sales have increased "notably" since the start of the year.
On the stock market, Desjoyaux stock gained a further 2% on Monday after a 9.9% surge on Friday. The stock is up over 60% since the start of the year.
Article published in Les Echos -21/12/2020
Céline Panteix